HAVE YOU MET YOUR MEDICAL DEDUCTIBLE FOR 2018?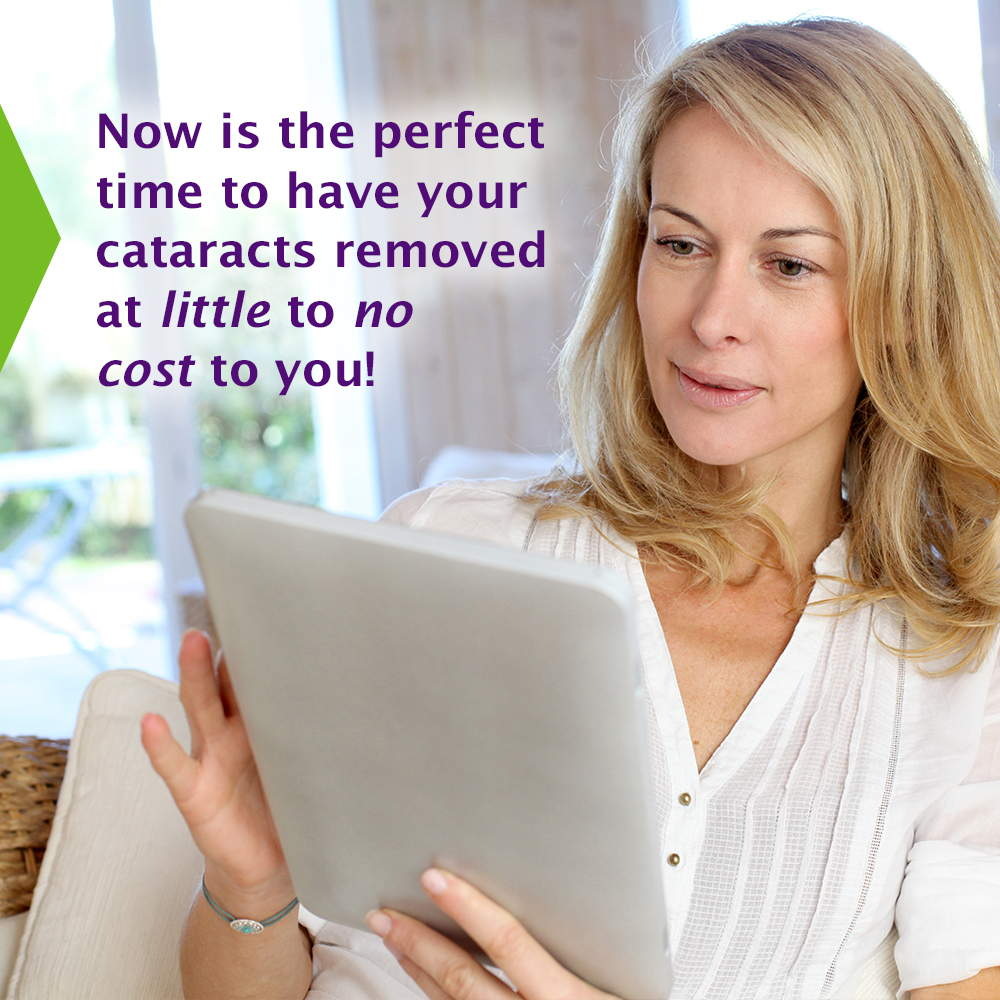 Now is the Time to Improve Your Vision with Cataract Surgery!
If you're over 55, suffering from cataracts, your vision is fading, or it's just not what it used to be, and you've met your deductible…now is the time to improve your vision. Why not consider having your cataracts removed at little to no cost to you!
Our cataract experts, ranked in the top 2% of cataract surgeons in the nation, specialize in the most advanced cataract technology available today. There's never been a better time to consider reclaiming your vision and your lifestyle.
Call us at (888) 685-2771 to schedule your cataract evaluation and find out if you are a candidate today!