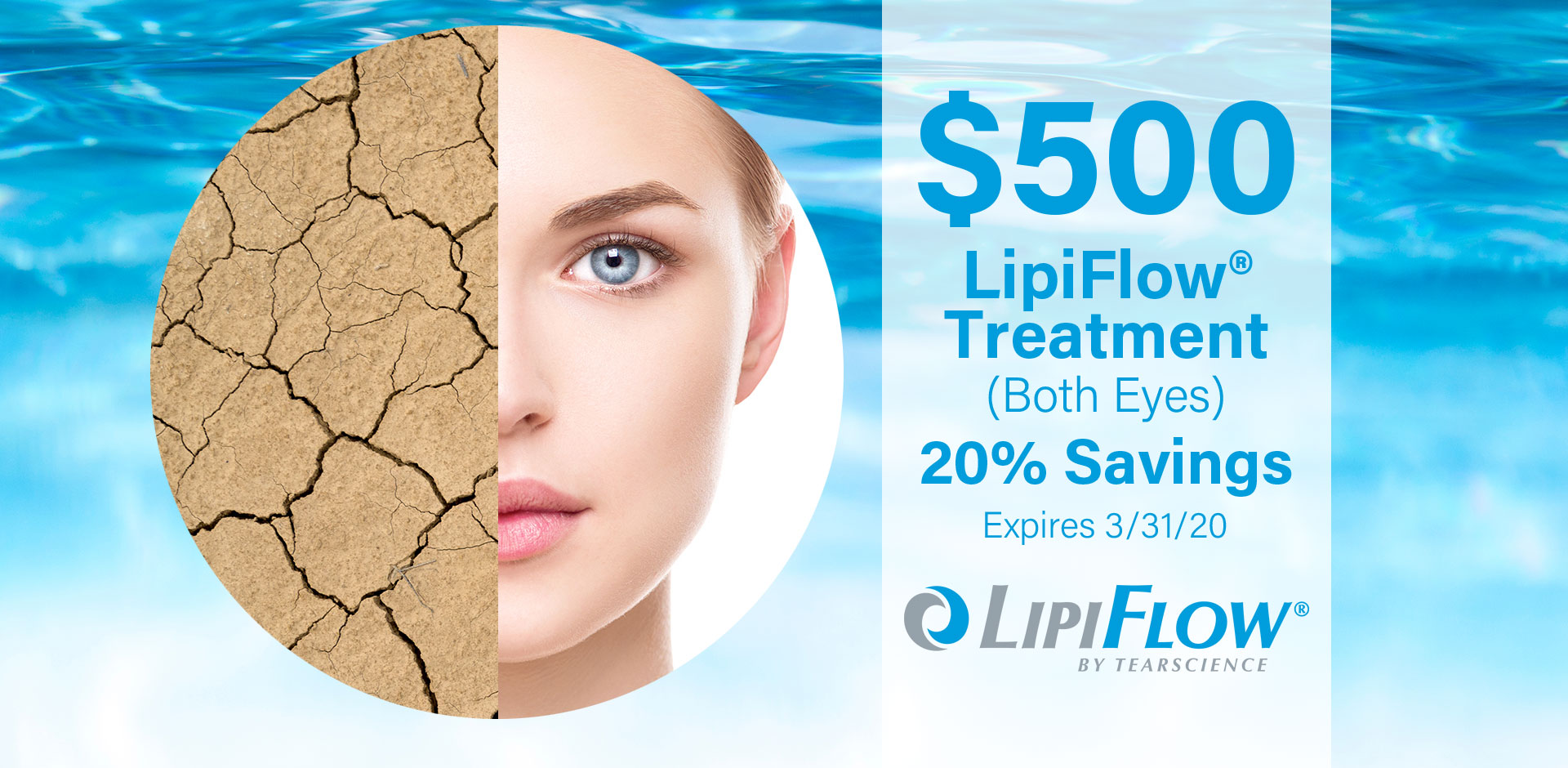 You're suffering…your eyes feel scratchy, gritty and dry. Having dry eyes can greatly impact your vision and your life. Real, lasting relief from dry eyes is now available at Eye Care Specialists!
Approved by the FDA, LipiFlow® treats the cause – not just the symptoms – for long lasting relief.
Fast Relief – in-office, non-surgical, out-patient procedure takes just a matter of minutes and has been shown to offer improved symptoms quickly.
Results You've Been Waiting For – LipiFlow® results have been shown to provide lasting relief for 9-15 months after treatment.
Now through March 31st, you can have LipiFlow® for just $500 (20% savings)! Click below to secure your savings with Eye Care Specialists today and find out if you are a candidate for LipiFlow®