OUR HOLIDAY GIFT TO YOU!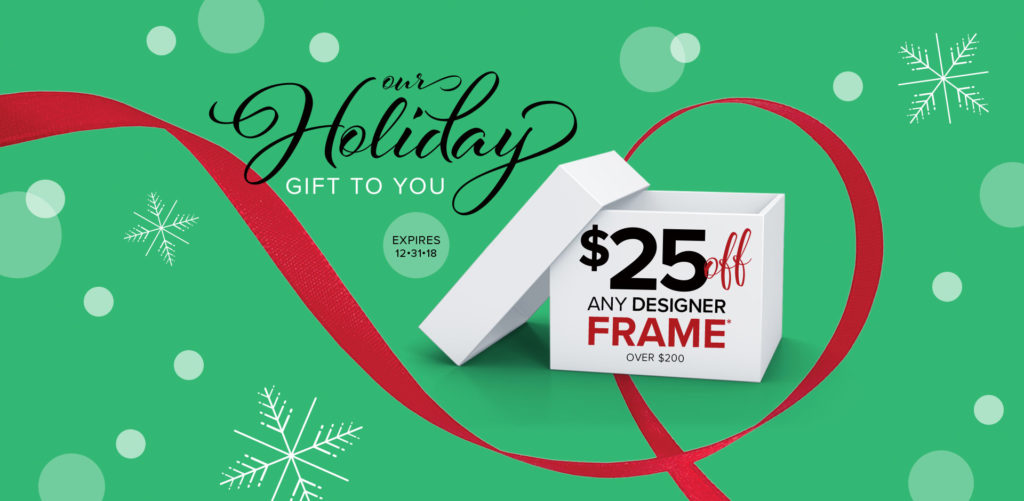 The holiday season is upon us and Eye Care Specialists would like to thank you for your loyalty and for entrusting your eye care needs to us. To express our sincere appreciation, we would like to give you a holiday gift certificate that you can use at any of our optical departments.
From now until December 31st, save $25 off any designer frame.*
Happy Holidays from all of us at Eye Care Specialists!
Fill out the form below to download your savings certificate! Offer ends December 31st.
*$25 off any designer frame over $200. Cannot be combined with other offers or insurance. Coupon must be presented at the time of sale. One coupon per person.