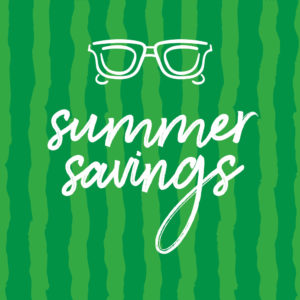 Buy a Year Supply of Contacts, Get a Pair of Designer Sunglasses for Only $50!*
Summer's finally here and we want to help you enjoy fun in the sun with great vision and a sweet deal!
From now until August 31st, when you purchase a one year supply of contact lenses, you'll receive a pair of designer sunglasses for only $50!*
Studies show that long-term exposure to the sun can increase the risk of developing early cataracts, growths on the eye, and even cancer. July is UV Safety Month, a reminder of the importance of shielding your eyes from the sun's harmful rays with 100% UV-blocking sunglasses.
Protecting your vision with an excellent pair of quality sunglasses is important, and we want to make it easy and affordable – call or visit any one of our optical shops to take advantage of this sweet summer offer!
Claim Your Savings!
*Cannot be combined with other offers or insurance. Select group of sunglasses available to choose from with this offer.