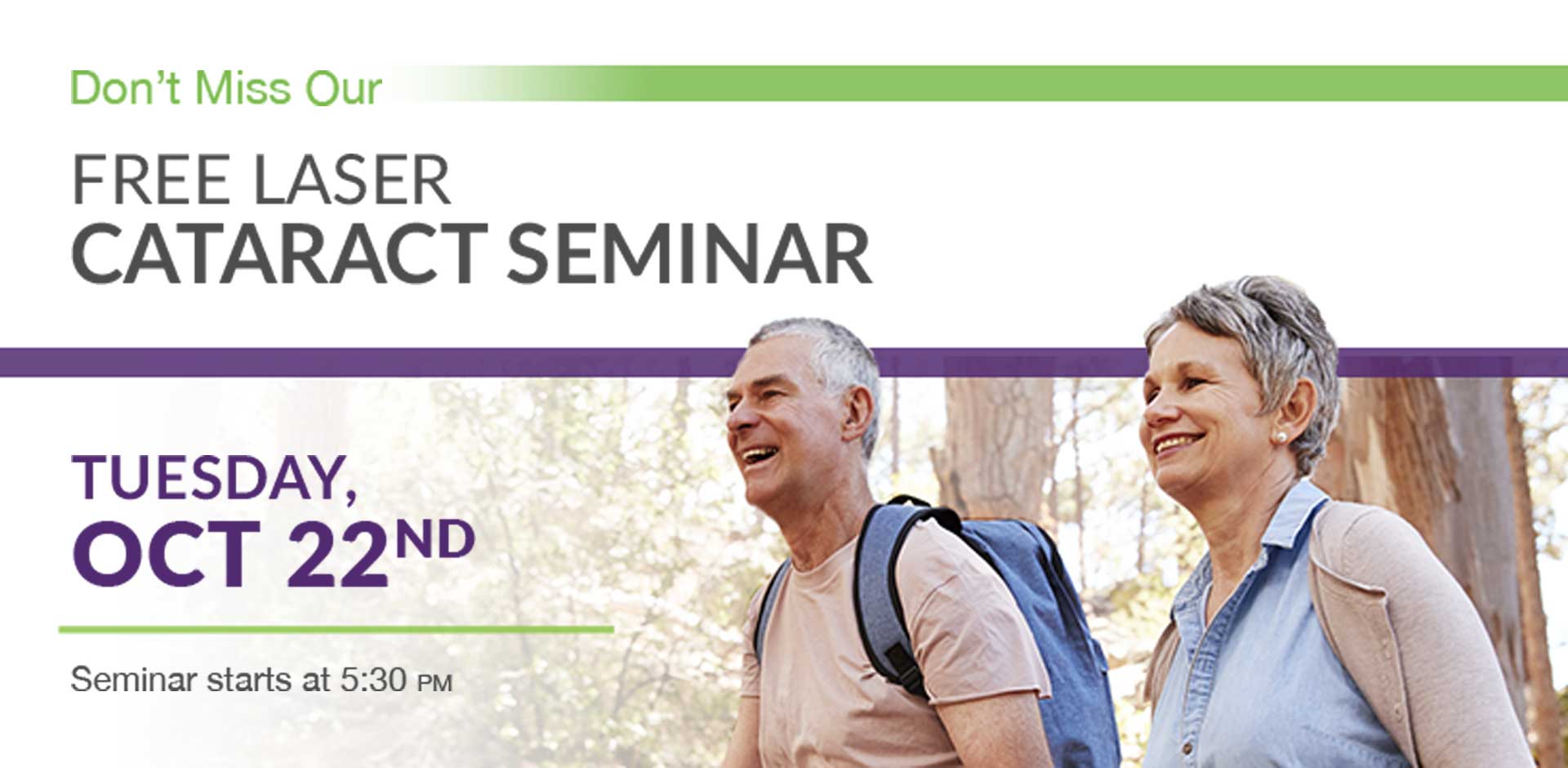 Are you over the age of 45 and experiencing blurred or cloudy vision, or having trouble with night driving? The cataract experts at Eye Care Specialists and Surgical Specialty Center, rated in the top 2% of ophthalmology groups in the nation, can help restore your vision with advanced Laser Cataract Surgery!
Don't miss our FREE Laser Cataract Seminar, Tuesday, October 22nd at our Rutter Avenue location.
Our panel of experts will give you all the facts about breakthrough laser cataract technology and how it's helping many people see 20/20 or better without glasses or contacts, with more precision and accuracy than ever before.
Meet our cataract surgeons and staff
Learn about advanced laser technology
Find out if you're a candidate for lifestyle lenses
Hear from actual patients
All attendees receive a FREE gift!
REFRESHMENTS WILL BE SERVED
Seating is limited! Call (888) 685-2771 or RSVP today by filling out the form below.