If you are over 55 and notice a decrease in your vision, you may be suffering from cataracts.  Many patients are surprised to know that cataracts are quite common – in fact, more than 20.5 million Americans have cataracts.
Dedication, Experience, and Training You Can Trust!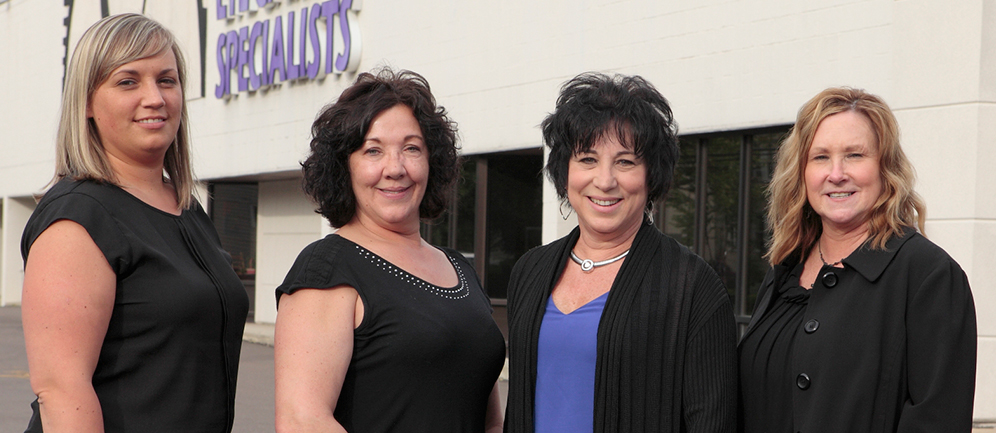 Eye Care Specialists, providing our patients with a tradition of eye care excellence for more than 60 years, is an Advanced Technology Cataract Practice. We offer the most up-to-date advancements that allow you to enhance your vision to its highest potential. We are pleased to offer amazing options such as Lifestyle Lenses and Laser Cataract Surgery that now allow patients to achieve clear vision with less dependency on glasses and contacts. Even if you have worn glasses your whole life, you may now have an opportunity to see clearly at a distance and near with Lifestyle Lenses.
We're one of the FIRST centers in the U.S. and the FIRST center in Northeastern Pennsylvania to offer patients Laser Cataract Surgery. The LenSx® laser at our Kingston Surgery Center is the FIRST FDA-approved femtosecond laser in the U.S. for cataract removal. Our cataract specialists are ranked in the top 2% of ophthalmologists in the nation. Click to learn more about Laser Cataract Surgery or Lifestyle Lenses.
Meet one of our Premier Cataract Surgeons