Eye Care Specialists is one of the only practices in the region to offer the world's FIRST post-cataract surgery adjustable lens to decrease your dependence on glasses and contacts.  The Light Adjustable Lens™ is the only adjustable Intraocular Lens (IOL) that allows your vision to be customized after the procedure and healing.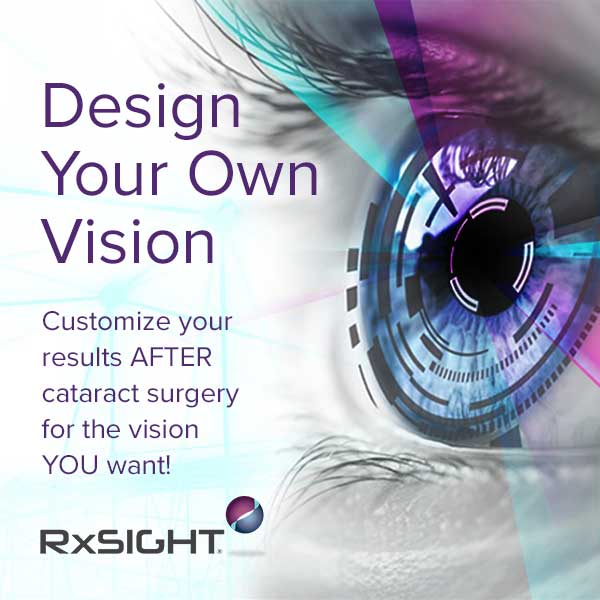 Why Choose the Light Adjustable Lens™?
With this revolutionary technology, you will have the unique ability to adjust and preview your vision until it meets your personal needs and lifestyle requirements. This optimization is done by your doctor after lens implantation through a series of painless UV light treatment procedures that only take a few minutes. This is where the post-cataract surgery experience is different for Light Adjustable Lens™ patients.
How the Light Adjustable Lens™ Works
This unique lens is made of a special material that is photosensitive and changes the power and shape of the implanted lens in response to ultraviolet (UV) light. The UV light treatment is performed by your doctor after your surgery with the RxSight® Light Delivery Device (LDD).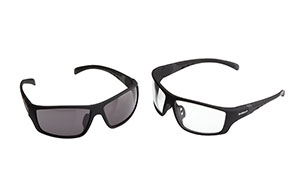 We will provide you with special UV protective glasses that you will wear after your surgery during all waking hours as your eyes heal.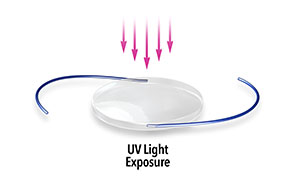 You will need between 3 – 5 total light treatments, while continuing to wear the protective glasses.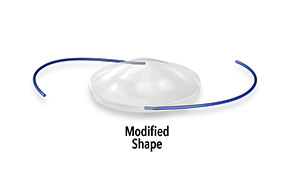 Once your optimal vision is achieved, the lens power is permanently locked in to prevent further changes
Decrease your dependance on glasses & contacts
Take the first step in customizing your vision results and schedule your cataract evaluation. Call (888) 685-2771 or fill out the form below to request your evaluation.