We are instituting a phased reopening plan for our Kingston location beginning 5/4/20, our Hazleton location beginning 5/11/20, our Berwick location beginning 5/18/20, our Bloomsburg location beginning 5/21/20,  our Dallas and West Pittston locations beginning 6/1/20 and our Scranton location beginning 6/8/20. This will allow us to start to resume the care and procedures that have been postponed through this time period, such as essential and elective surgeries and procedures, chronic disease care and ultimately, preventative care.
We value your continued trust in us as your eye care provider. In order to maintain the highest levels of health and safety through our phased reopening plan, we will be adhering to the following: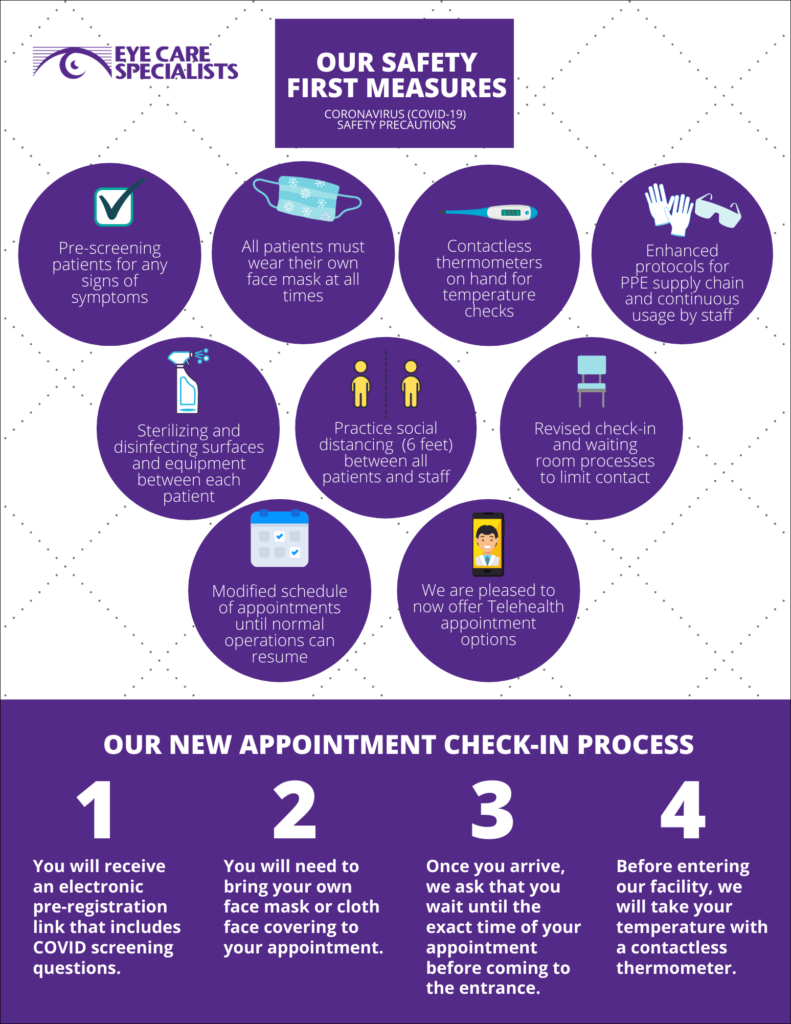 With these safety measures in place, we hope you will feel comfortable scheduling your appointment with us for your essential eye care. If you aren't ready to make your in-office appointment yet, we will be here for you when you are ready. Routine and ongoing eye exams are essential to staying on top of your eye health and ahead of any undetected conditions and/or unmanaged chronic diseases.
We will continue to keep you updated as we work through the phases of our reopening plan. We are starting things slowly and will evolve our phases as we gain more insight about what processes are most effective and we all have a better understanding of how to move beyond COVID-19.
Call us today at (800) 322-4733 or click here to request your appointment. We look forward to safely seeing you again!
To view all of our past COVID-19 updates, click here.