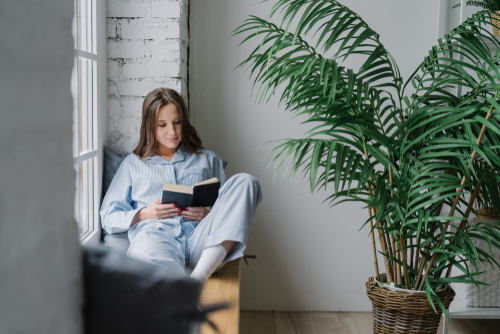 LASIK Wilkes-Barre, PA
Are you tired of glasses holding you back? Do you want to see the world through your own eyes?
Does the idea of wearing contacts for the rest of your life sound awful to you? If answered yes to any of these, LASIK could be your solution!
LASIK is a laser-assisted surgery designed to permanently reshape the cornea. This gets rid of any need to wear glasses or contacts. The treatment is fast and effective! Keep reading to learn more about LASIK and if it could be right for you!
Is LASIK Affordable?
You may be thinking, "Sounds great, what's the catch?" Well, first of all, LASIK isn't cheap, but it doesn't have to be unaffordable.
LASIK is on average about $2,000 per eye. It sounds like a lot, but it's easy to break down into a monthly payment plan. Most practices, including Eyecare Specialists, offer financing options.
Cost shouldn't hold you back from something like clear vision! Financing can be helpful when you're trying to budget for a procedure like LASIK.
What Are The LASIK Candidacy Factors?
The other caveat is that LASIK is not right for everyone. Everyone needs to go through a LASIK consultation to determine if they are a good candidate.
Some factors are things that you can change, like your age. Others may be out of your control. But the only way to know is to have a LASIK consultation.
Age
Right off the bat, you need to be at least 18 years or older to receive LASIK. Many surgeons wait until you are in your twenties before attempting the procedure.
This is because puberty causes your vision to change and fluctuate. Getting LASIK while your vision is unstable is a waste of time and money.
In your mid to late twenties, your vision is more likely to have stabilized and stopped changing. To be a good LASIK candidate, your vision needs to be stable for at least a year before the procedure.
Corneal Integrity
As LASIK has everything to do with the cornea, you must have healthy corneas before LASIK. Excessive scarring, disease, and even severe prescriptions can make the surgery too dangerous.
Another potential corneal issue is corneas that are too thin. LASIK requires you to have corneas that are at least a certain thickness.
If you do not meet the requirements, then you may have to go with an alternative surgical option like PRK.
Realistic Expectations
An overlooked part of a good LASIK candidacy is having the right mindset before LASIK. While LASIK is safe, it is still a surgery and people's experiences may be different.
There is an inherent risk with any surgery. LASIK just happens to have a lower one than most. This is why it's important to go over all your expectations before and after LASIK.
Knowing what to expect can also help if you're feeling nervous before getting LASIK.
It's also important to trust your doctor and ask any questions about the procedure. They should be able to set your mind at ease with facts about what to expect.
The Eye Care Specialists serve Wilkes-Barre and surrounding Pennsylvania areas with LASIK Eye Surgery, take our LASIK Self-Test and schedule a consultation with us today!