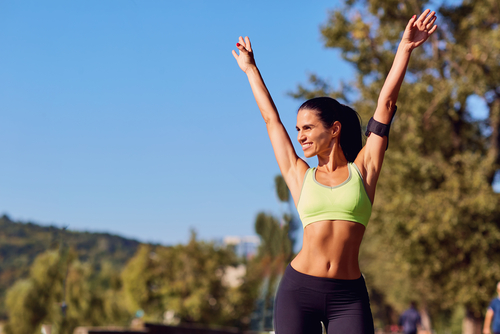 LASIK is a well-known procedure to treat nearsightedness, farsightedness, and astigmatism. Since its FDA approval, LASIK has only improved to deliver better and better results.
But, its effectiveness is only one reason why LASIK is the global leader in refractive error correction. Keep reading to learn more about the effectiveness of LASIK and other reasons why it is so popular.
LASIK is Effective
The primary reason for LASIK's popularity is its effectiveness. An overwhelming majority of patients achieve at least 20/40 eyesight after LASIK, and many of them reach perfect 20/20 vision!
Many people who undergo LASIK achieve visual freedom, meaning they can get rid of their glasses and contact lenses. Most LASIK patients achieve the best eyesight of their life and would recommend it to a friend.
Some people may, on occasion, need glasses for specific tasks. But most LASIK patients leave their glasses and contacts behind forever.
LASIK May Be More Affordable Than You Think
LASIK is an elective procedure which means most insurance policies do not cover it. That means you have to pay for LASIK on your own.
Many people believe that they could never afford an elective procedure like LASIK. But, that doesn't make LASIK a poor financial decision.
Actually, it's quite the opposite. That's because when you achieve visual freedom, you no longer need glasses or contacts.
Because of this, on average, LASIK patients save $500 per year on eyewear costs. When you undergo LASIK and reach visual freedom, that $500 a year starts going right into your pocket.
LASIK pays for itself, and often it pays for itself within a few years. Also, there are payment options available for LASIK.
If you need help paying for the procedure, something like CareCredit or extended payment plans could be helpful.
The bottom line is, finances should not stand in the way of this life-changing procedure. There are ways to make LASIK fit nearly any budget.
LASIK is Fast
LASIK is very straightforward. It takes fifteen minutes or less per eye to complete.
During this time, your surgeon removes corneal tissue to reshape your cornea. A three-dimensional map of your cornea guides your surgeon as the laser reshapes your cornea.
The part of LASIK that takes the longest is the recovery. It may be a few months until your eyes fully heal after the procedure. But you should be able to resume most normal activities within a week or two of getting LASIK.
LASIK Alternatives
Many people know about or have at least heard of LASIK. But it has specific requirements that you must meet to qualify for LASIK.
If you do not meet these requirements, you cannot undergo LASIK. But, if you don't qualify, there are alternatives that you can discuss with your eye doctor.
Many LASIK alternatives can be as effective. There is likely a vision correction procedure that is right for you that can give you visual freedom.
Curious about LASIK and how you can get rid of your contacts and glasses forever? Schedule a LASIK consultation at Eyecare Specialists of PA in Scranton, PA.
Your eye doctor will help you begin the journey to visual freedom!