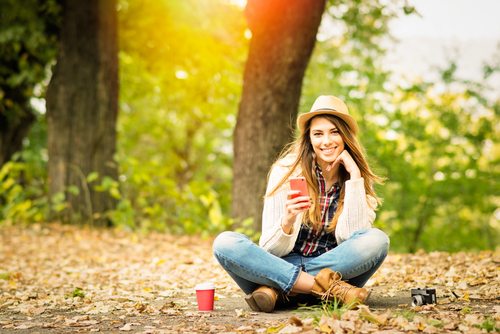 Wear glasses or contact lenses? Then there's probably already a good chance that you've heard of LASIK.
It is, after all, the most popular elective medical procedure you can have. There's a reason for that.
It corrects refractive errors like nearsightedness, farsightedness, and astigmatism. It has an incredible success rate of over 96%, a relatively easy recovery experience, and it's designed to be painless.
But while you may not feel pain from the laser, the cost of the procedure may cause you a different kind of pain. How much LASIK will cost you depends on a lot of things.
But the main thing to know is that is something you can manage. Keep reading for tips and tricks to make LASIK more affordable and to learn if you can use your FSA to pay for the procedure!
Flexible Spending Accounts
Flexible spending accounts, or FSAs, are accounts to which you can designate a certain part of your income. Often offered by employers, FSAs are useful because they allow you to set aside money to spend on certain healthcare needs or even elective procedures like LASIK.
The money that you put into these accounts is not taxed going in or out as long as you are using the money for approved costs. But FSAs are not free money.
Be sure you understand how exactly your system works and the regulations that come with it. For example, most FSAs have a cap on how much money you can put into them.
This means you likely will not be able to put the entire cost of the procedure into your FSA. The good news is that you may still be able to finance a sizable amount of it tax-free.
Another important thing to note is that FSAs do not rollover. This means you may lose your money if you don't spend it before the end of the fiscal year. Be sure to plan out your FSA contributions carefully so you can maximize your savings.
FSAs Are Not The Same as HSAs
Flexible spending accounts are different from health savings accounts, also known as HSAs. HSAs provide a similar service in this way.
HSAs usually allow money to roll over indefinitely, meaning there isn't as much risk when you use one. But they are also harder to come by than FSAs.
Payment Plans
Just because you are spending a lot of money doesn't mean you need to spend it all at once. You can arrange a payment plan using CareCredit. CareCredit is North America's leading patient payment program.
This will allow you to undergo LASIK instantly and pay off your balance over many months in smaller installments. It's much easier to plan for smaller hits to your budget than to break your bank in one swift withdrawal.
Plans include no interest options that won't charge extra as long as you pay within 12 months.
LASIK doesn't have to be wishful thinking. Come see Eye Care Specialists in Kingston, PA for a LASIK consultation to find out if you qualify for the procedure!
Why let cost stand in your way of clear vision? If you want to say goodbye to glasses and contacts, there's a payment plan or financing option that can help you make your dreams of LASIK a reality!