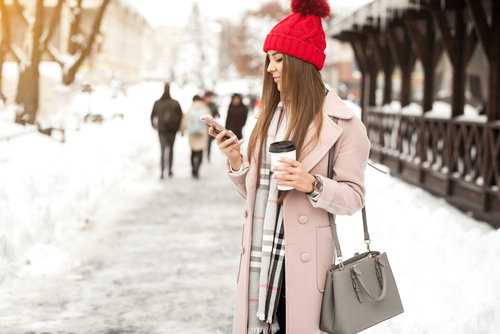 There are a lot of things you can accomplish in a year. You can learn a new skill, try out a new hobby, or even plan a vacation to somewhere you've never been before.
Why not make 2022 unique by investing in your eyesight with LASIK, which can help you achieve many of your other goals, as well as boost your overall quality of life.
Read on below to discover four reasons to consider LASIK this year!
1. Experience Quality Vision, Without the Drawbacks of Glasses
If you're thinking about getting LASIK, there's a good chance that you'll end up with 20/20 vision or better. The best part is that you won't need glasses or contact lenses anymore either!
The overwhelming majority of people who decide to get LASIK end up with the eyesight they've always wanted! More than that, many LASIK patients say that their vision is clearer, sharper, and more vibrant after getting the procedure.
Experiencing freedom from glasses can change your life in countless, small ways. Imagine waking up feeling refreshed with sharp vision instead of seeing blurry, indistinct shapes around you.
Imagine the peace of mind knowing that where ever you go, or whatever you're doing, you will be able to see clearly without any assistance from glasses. Imagine no longer being limited in what you can experience because you are afraid of losing or damaging your glasses.
LASIK may not be a life-saving procedure, but it can certainly make life more enjoyable!
2. See the Results Fast
Most patients see an immediate improvement in their eyesight after the procedure. However, sometimes it can take a few days for the eyes to adjust and for the vision to reach its full potential.
In any case, you won't have to wait long after your LASIK procedure to see with your newly enhanced vision. Although fully recovering from LASIK can take between 3 to 6 months, you'll be able to gradually resume your daily activities within weeks, all while enjoying the benefits of the surgery.
3. The Sooner You Invest in LASIK, the More You Can Get Out of It
LASIK lasts a lifetime for most people. It can only treat current eye conditions, meaning you'll still develop conditions like presbyopia and cataracts after having LASIK.
The only way to get LASIK is if you're a good candidate, but it's best for those in their twenties to thirties. While there is no immediate time crunch on getting it done, why delay LASIK when you can experience its effects on your eyesight starting this year?
Plant the seeds of good vision now so you can enjoy its harvest for years to come!
4. Feel the Confidence Boost
Many people want to get rid of their glasses because they feel self-conscious about their appearance. Contacts may seem like a viable alternative, but they come with their own set of drawbacks.
Many contact lens wearers experience daily discomfort and have to be diligent about cleaning and maintaining their contacts. Contacts have a higher risk of being lost and can burden your finances.
LASIK gives you the chance to be independent and free from the restriction of needing glasses and contacts. LASIK gives you the ability to look and see the way you want to.
Is this the year you're ready to get LASIK? Schedule a LASIK consultation at Eye Care Specialists in Kingston, PA, to learn more!